Welcome to the Idaho High School Activities Association!
Shift to Positive Behavior by Fans in High School Sports Must Occur to Retain Officials
Periodically, The NFHS Voice will be presented in the form of video. This week, NFHS CEO Karissa Niehoff says the boorish behavior of fans who attend sporting events is being normalized and even encouraged. A shift to positive behavior by fans in high school sports must occur if officials are going to be retained. Parents and other fans must come to high school games to cheer for their team's players – not against the officials or opponents.


SAYES

to OFFICIATING




The National Association of Sports Officials is the leading source of officiating information, programs and services in the nation.




SayYestoOfficiating.com is hosted and maintained by the National Association of Sports Officials.
The NFHS Network School Broadcast Program (SBP), powered by PlayOn! Sports, is a platform that allows your school to stream live events over the Internet and archive productions for on-demand viewing. Our digital platform provides a way to showcase schools' excellence.
GET STARTED
School Broadcasting Details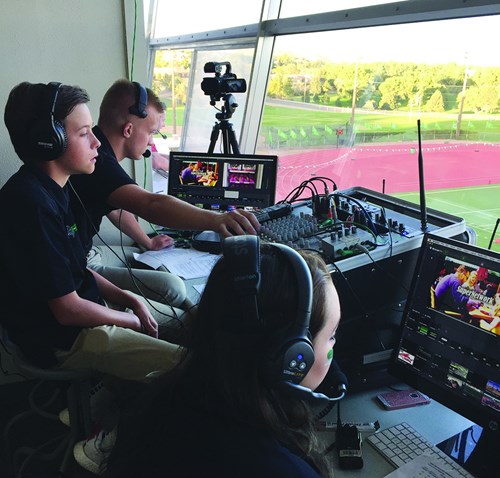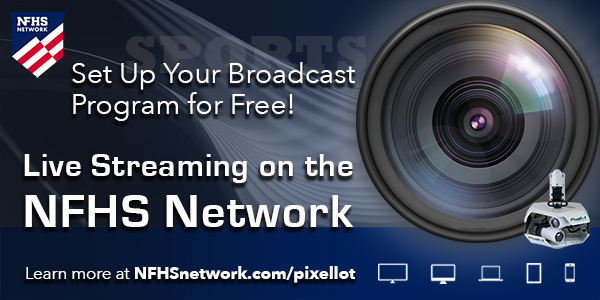 FREE OFFER FROM THE NFHS NETWORK
NFHS Network Offers Schools Two Free Production Units to Stream Events Through "High School Support Program"
Through its High School Support Program, the NFHS Network is offering up to two free Pixellot automated-production units for schools that lack production capabilities to stream events on the NFHS Network.
The offer of two Pixellot units – one for indoor events and the other for outdoor contests – has been extended to all 19,500 high schools in the 51 NFHS member state associations. The NFHS Network is a joint venture of the National Federation of State High School Associations (NFHS), its member state associations and PlayOn! Sports.
In addition to receiving two free Pixellot production units, schools will receive a larger percentage of subscription revenue generated from their events, effective August 1, in an effort to offset revenue losses from reduced attendance.