Welcome to the Idaho High School Activities Association!
Giving Thanks for This Year's Return of High School Sports and
Performing Arts
Periodically, The NFHS Voice will be presented in the form of video. This week, NFHS Executive Director Karissa Niehoff says the millions of high school students, coaches, administrators and others have much to be thankful for with the return of sports and performing arts. For the first time since the 2019 fall tournaments concluded almost two years ago, state associations will be able to start and finish state championships in a normal timeframe.


SAYES

to OFFICIATING




The National Association of Sports Officials is the leading source of officiating information, programs and services in the nation.




SayYestoOfficiating.com is hosted and maintained by the National Association of Sports Officials.
Officials Shortage Reaches Crisis Level
All Groups Must Work Together
This week, is National Coaches, Advisors, Officials and Sponsors Week of #HSActivitiesMonth and NFHS Executive Director Karissa Niehoff addresses the ongoing national crisis involving a lack of individuals to officiate high school sports. While the NFHS encourages all interested individuals to consider officiating, there's several ways administrators, coaches, parents and players can help protect and promote the efforts of current officials.
The NFHS Network School Broadcast Program (SBP), powered by PlayOn! Sports, is a platform that allows your school to stream live events over the Internet and archive productions for on-demand viewing. Our digital platform provides a way to showcase schools' excellence.
GET STARTED
School Broadcasting Details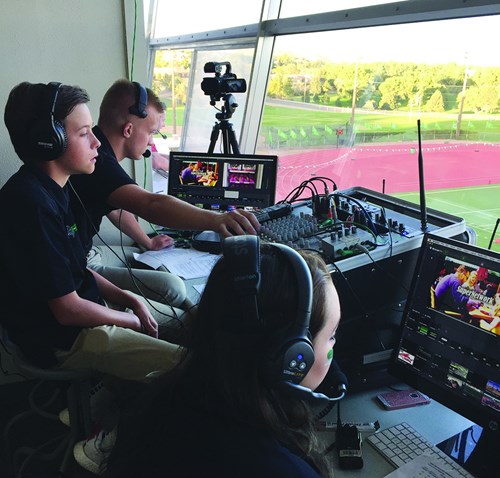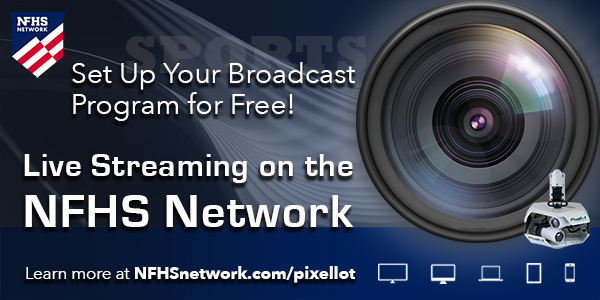 FREE OFFER FROM THE NFHS NETWORK
NFHS Network Offers Schools Two Free Production Units to Stream Events Through "High School Support Program"
Through its High School Support Program, the NFHS Network is offering up to two free Pixellot automated-production units for schools that lack production capabilities to stream events on the NFHS Network.
The offer of two Pixellot units – one for indoor events and the other for outdoor contests – has been extended to all 19,500 high schools in the 51 NFHS member state associations. The NFHS Network is a joint venture of the National Federation of State High School Associations (NFHS), its member state associations and PlayOn! Sports.
In addition to receiving two free Pixellot production units, schools will receive a larger percentage of subscription revenue generated from their events, effective August 1, in an effort to offset revenue losses from reduced attendance.